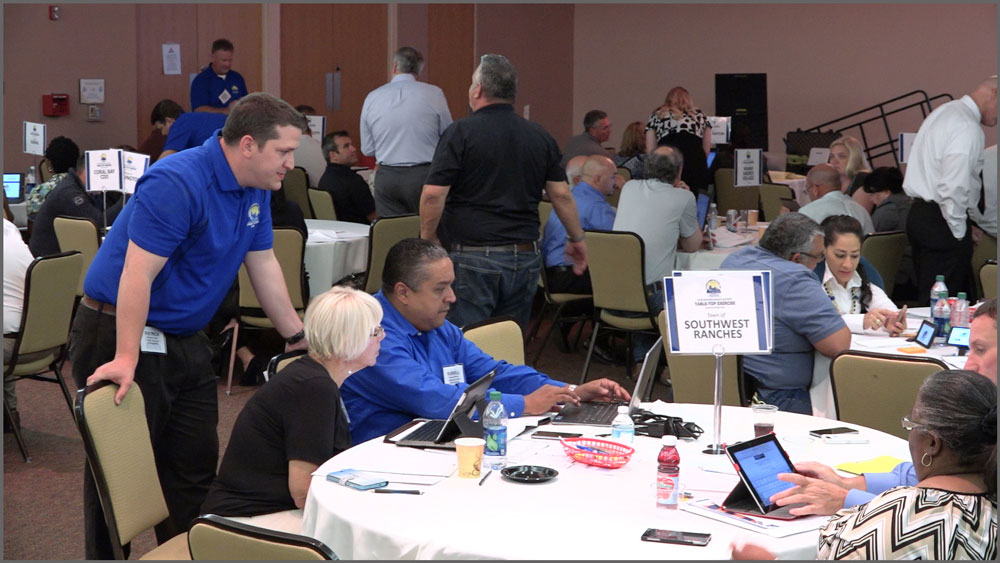 The FMIT Table-Top Exercise is developed to test the operational functionality and real-time deliverables built around the FMIT Rapid Assessment℠ Program and SimpliCity℠ Claim Notification System utilized during an area wide event caused by Flood, Tornado &/or Hurricane.  Additionally, the FMIT Table-Top Exercise is intended to work with Insured Members on the various workflow and reporting challenges that might be experienced during these types of unplanned events.
It is important to understand that each event has its own unique set of circumstances that cannot always can be specifically planned for in advance.  However, with timely and effective communication between all involved parties, FMIT and Members will be able to make more informed decisions necessary to support successful response and recovery.
The Table-Top Exercise will involve participating FMIT Members, FMIT Claims Department and additional Third Party Resources interacting from their designated locations along with those participants attending the June 29th City of Cocoa Symposium.  The table-top module will encompass the following two opportunities for Member involvement and participation:
Online computer simulated Table-Top & Field Activity scheduled for June 29th involving Member's staff, registered simpliCity℠ users and FMIT Claim's Team.
Member representation at the June 29th Symposium for further round table participation, discussion and post Table-Top review of their organization's participation.
Reserve Your Table Today
Click Here
to register for the 2017 City of Cocoa Symposium.
Check Out Past Symposium & Member Testimonial Videos